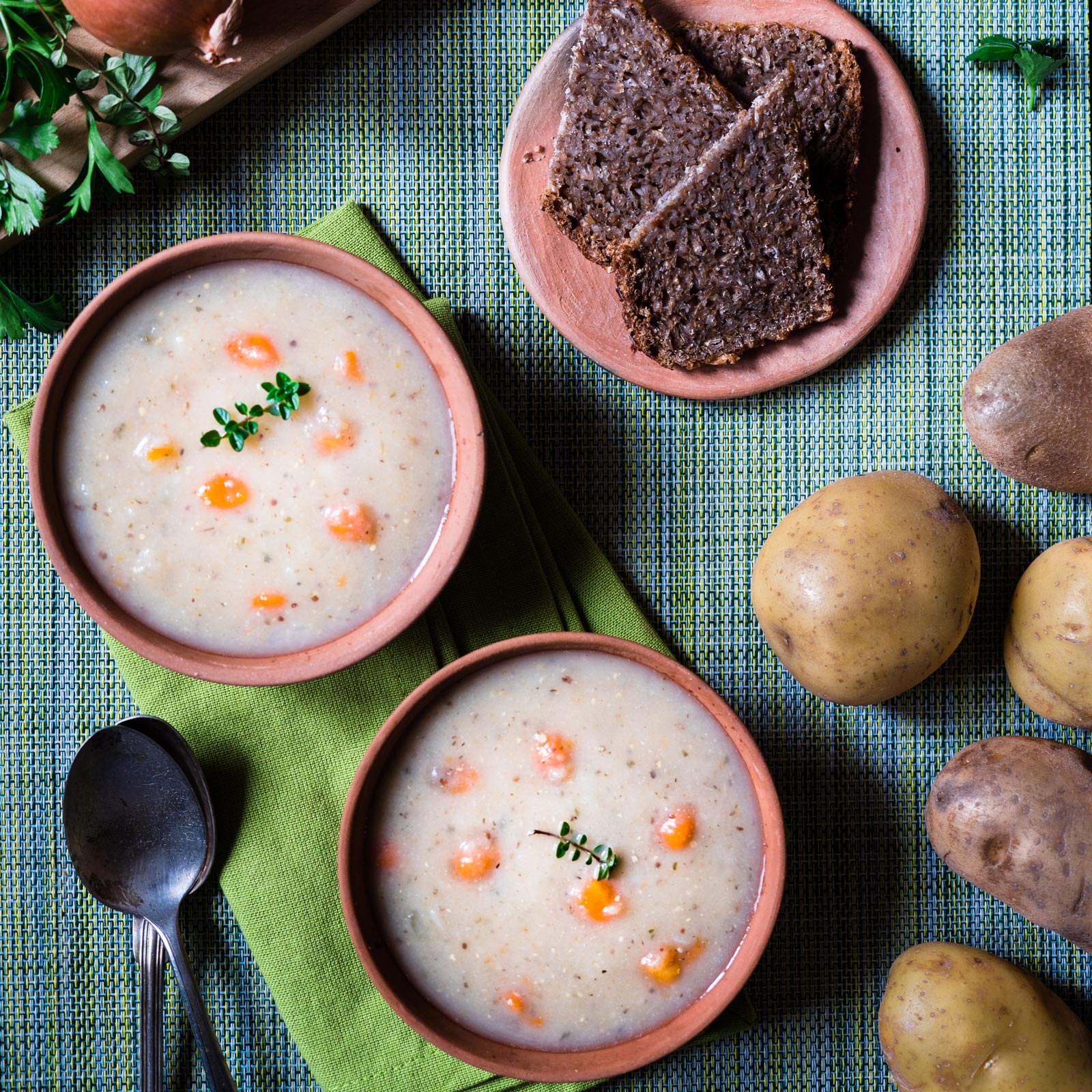 PURELY POTATO SOUP
Our delicious plant-based Purely Potato Soup was developed by celebrated Vancouver Chef, Karen Barnaby. The ingredients are simple – water, potatoes, carrots, onions, celery, prepared grainy mustard (water, mustard seeds, vinegar, salt, sulphites, citric acid), salt, granulated garlic, dried parsley, dried thyme – but the flavours are classic and comforting.
The smooth texture of the cooked potatoes is satisfying on its own but the diced vegetables, combined with the dried herbs accented by a hint of grainy mustard, add another subtle layer of texture and taste. With each of our products, every attempt is made to create as little waste as we can, using skins and seeds wherever possible.
Use within 42 days or put in the freezer. Keep refrigerated, heat to serve.
Purely Potato Soup Information Sheets
Download our spec sheet for Purely Potato Soup 500 ml deli containers Click Here
Download our spec sheet for Purely Potato Soup 4 Litre Poly Sous Vide Bags Click Here
Find Goodly Foods near you