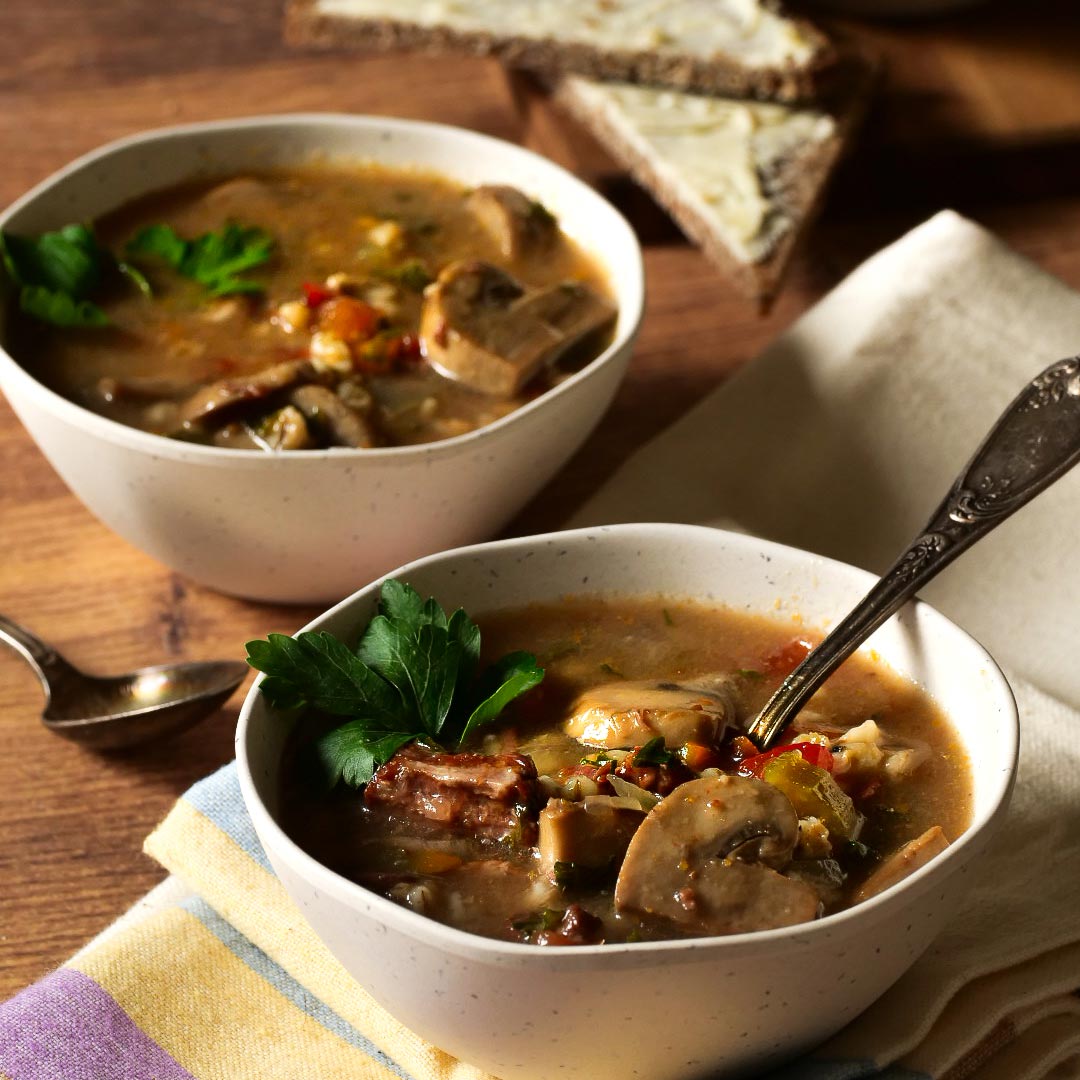 Beef Mushroom Barley Soup
Goodly Foods philosophy is to use as close to 100% of the ingredients we receive as possible and this soup is partially made from perfectly wholesome and edible mis-shapen mushrooms, surplus tomatoes, and kale, celery, and carrot trimmings.
They are teamed up with tender beef and barley to create a sumptuous and full-bodied soup. Celery and onions add lightness, (the mushrooms are savory) and the barley adds a rich texture. This soup is a meal in a bowl.
Use within 28 days or put in freezer. Heat to serve.
Beef Mushroom Barley Soup Information Sheets
Download our spec sheet for Beef Mushroom Barley 500 ml deli containers Click Here
Find Goodly Foods near you