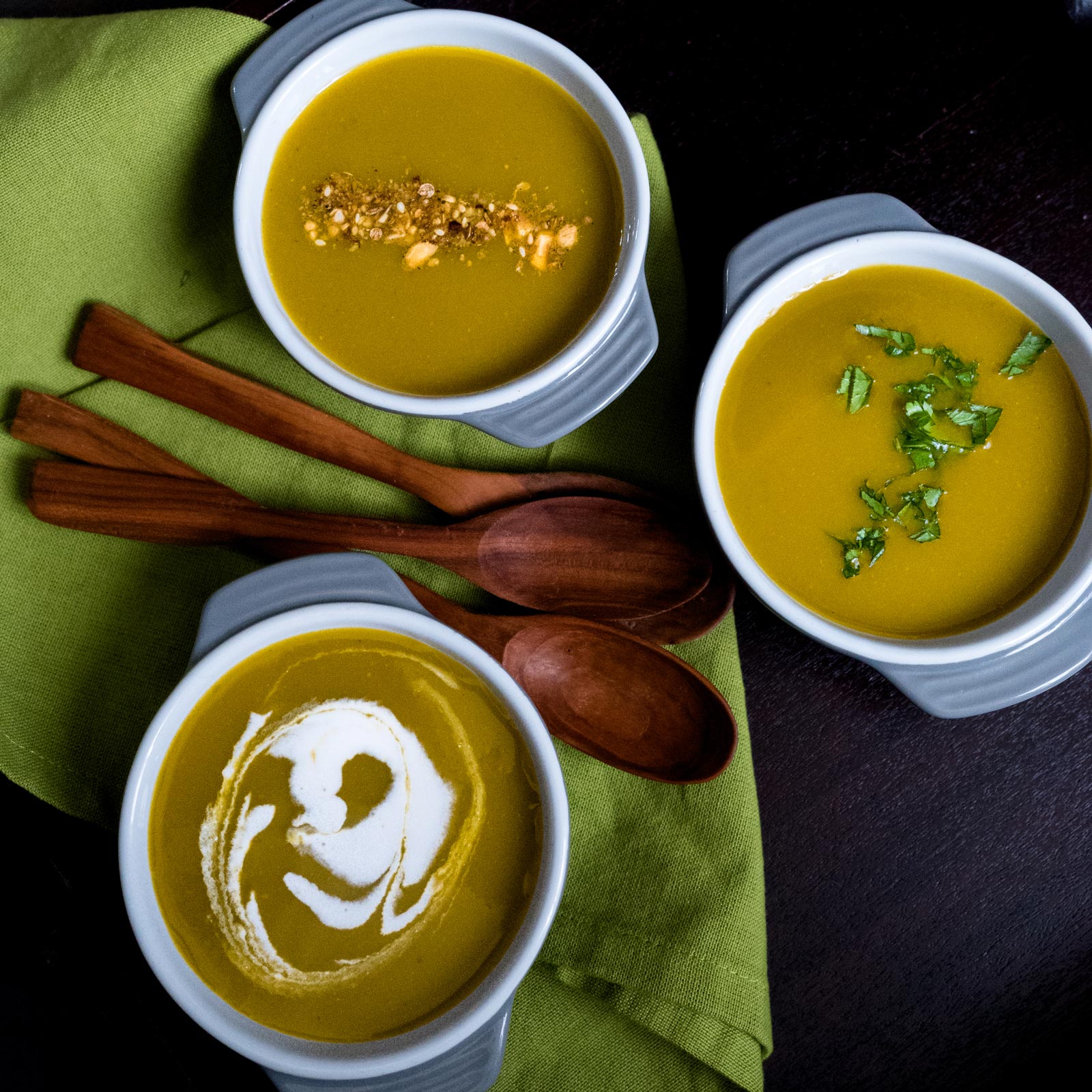 SIMPLY SQUASH SOUP
Our delicious Simply Squash Soup was developed by celebrated Vancouver Chef, Karen Barnaby. The ingredients are simple – squash seed milk (water, squash seeds and pulp), squash, onions, carrots, celery, salt, granulated garlic, cinnamon, dried ginger, and nutmeg – but the flavours are classic and comforting.
By using the skins of the squash and making our own seed milk from the strained seeds and pulp, we continue to honour our commitment to creating as little waste as possible. The resulting pureed texture is smooth and silky, showcasing the flavour of the squash with hints of warm aromatic spices.
Use within 42 days or put in the freezer. Heat to serve.
**Please note that this soup is seasonal and not available year round.
Simply Squash Soup Information Sheets
Download our spec sheet for Simply Squash Soup 500 ml deli containers Click Here
Download our spec sheet for Simply Squash Soup 4 Litre Poly Sous Vide Bags Click Here
Find Goodly Foods near you